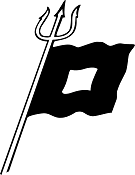 As a robust "Boat Owners Website", PearsonYachts.org is designed to provide support for all Pearson owners and sailing enthusiasts. The purpose and strategy is to preserve information in perpetuity, including original documenation from the builder and contributions from current and past boat owners. In addition there are references to many different resources available on the net, including websites and social media links.
Online Community - One Size Does Not Fit All
There are many online communities of sailors on the web, and each of us has our own preferred methods of communication. Here are the more popular ones for Pearson owners:
Facebook Pearson Yachts - Social Media feed where one can follow a stream of commentary and photography.
Google Group Pearson Boats - A kind of List Server where one can follow a "chat group" of questions and answers through email and attachments.
Captains Forum - An Online Community of users where one can find specific topics pertinent to Pearson boat owners.
Facebook and Google are quite effective as social media, but not content driven - in other words the content is free-form and may be difficult to find a month or a year from now.
Online Community - Captains Forum
Here you will find a content-driven Bulletin Board or "Forum" where discussion topics are organized in logical boating categories that are optimized for easy location and retrievel over time. We encourage all to register for the Captains Forum, which also includes boat registry in the profile.