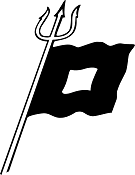 PearsonYachts.org is a non–profit effort designed to provide support for all Pearson Fleets of owners and sailing enthusiasts. Below is a summary of the features of a robust Boat Owners Website which you will find here as you navigate through the site:
Boat Owners Registry – Database of Boat model, hull number, home port, email address (optional), and more.
Boat Documentation – Enhanced original brochures, specifications, drawings
Articles, Projects, Tips – Contributions from boat owners
Photo Gallery – Boat photos
Captains Community Forum – Owners online discussion boards
External Pearson Links – Websites and social media groups
Fleet Website Support – Web Pages and sub-domains available for all fleets/models
Website Admin Policy – Support, maintenance, and backup plan
Site development is ongoing as we continue to add content to this repository of Pearson information. To date you will find original documentation, some of which has been enhanced; technical information and history; web references; and specific boat information on the P26, P31, and the P323, which is the established prototype for this site. For new and improved information we ask all Pearson owners to consider contributing content. Our strategy is to secure the content in relational databases for data protection into the future. Contact us by the email with any questions or contributions.
To gain access to these features we encourage all to register for the Captains Forum and join the Pearson fleet of sailors.
Fair Sails,