Pearson Yachts Portal
The Pearson 386 : 1984–1985

The 386 exemplifies a new boat with a lot more performance than heretofore thought possible in a cruiser.
---
A New Breed
theBoat
The 386 explemplifies a new breed of sail/auxiliary, a boat with a lot more performance than hertofore thought possible in a cruiser.
We designed the 386 with a tall rig for better light air performance. However, it can still be handled by two people thanks to today's improved jiffy reefing systems for mainsails and jibs.
Also, although the 386 adheres to somewhat traditional lines above the waterline, the underbody reflects today's thinking for an all-purpose cruising boat that is very responsive, highly maneuverable, and a delight to sail.
Belowdecks the order of things follows the time-tested arrangement for aft cockpit designs of this size - arrangement immune from the fads and gimmicks that are exciting in the showroom but pale overnight when put to the test at sea. The 386 interior melds the classics to the modern with such features as a separate stall shower that can be used without soaking everything else, and our new L-shaped icebox lid that makes it easy to reach the remote corners of the box. Stowage space abounds, making it easy to present a shipshape appearance at any time.
The right amount of space, in the right places, for the right purposes, for real people to use - something that is appreciated and, quite frankly, expected by the experienced cruiser.
Come Sail With Us...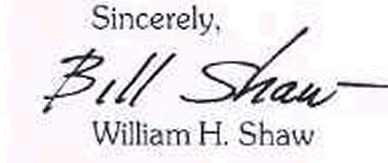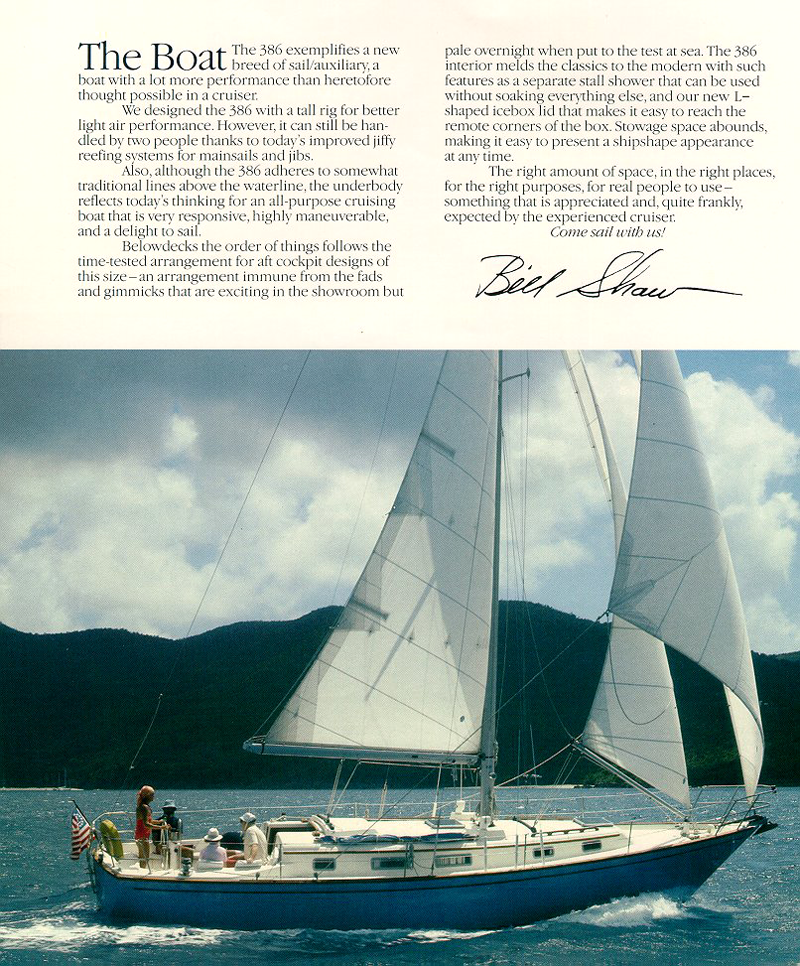 ---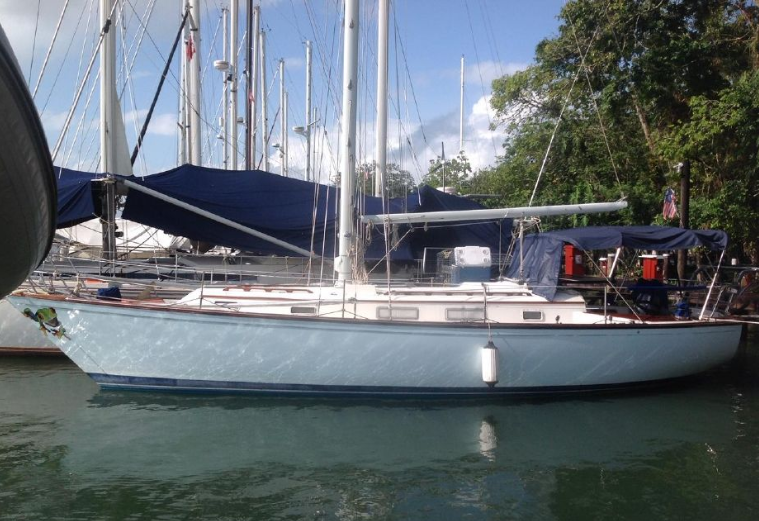 Pearson 386 On The Web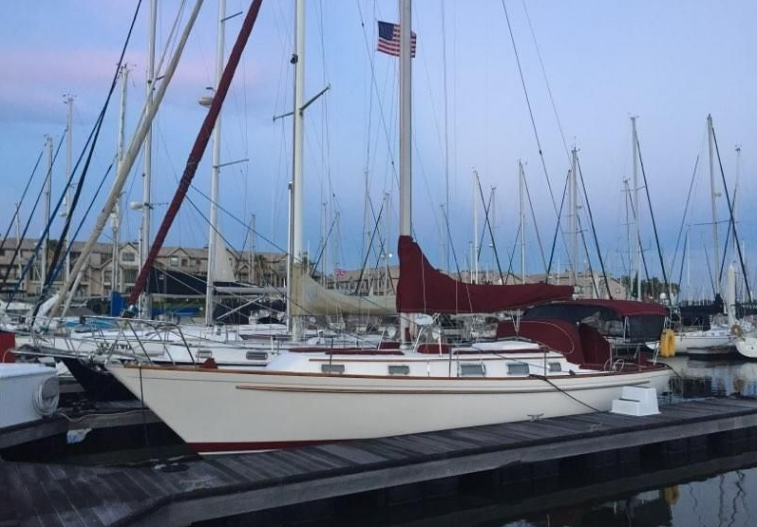 ---
Pearson 386 Brochure
Click to enlarge
---
---