The Idea
The year was 1953. It started, naturally enough, with an idea.
In 1953 Everett Pearson, who had his first boat at 8 years old, was a Junior at Brown University and his cousin Clinton was in the Navy. They had been sailing all their lives and on spring vacation they built a plug for an 8' dinghy and started molding fiberglass boats that summer. Clinton came out of the Navy in 1955 and Everett went in and was based out of Newport. At that time Clinton started building an 8' dinghy and a 15' runabout behind the house out in Seekonk Massachusetts where he experimented before considering commercial production. Clint ran the operation pretty much by himself from 1955-1957 as Pearson Plastic Corporation. Then when Everett got out of the service in 1958 production began with classic models such as the sporty Marauder runabout and the Plebe sailing and Cub rowing dinghy. Within a year and a half the boys had moved up to 15' boats, all being built and sold out of their garage. "Clint and I ended up getting a line of credit from the bank for $2,500 each. That's all the bank would give us, initially. We built that up with lines of credit from our vendors."


Clinton and Everett and fellow Brown alumnus Fred Heald eventually worked out of headquarters located in the basement of a textile building in Bristol, Rhode Island. "We couldn't even stand up straight while working on boats because of overhead sprinkler pipes". They experimented with glassing techniques and resin formulae as they went along. They became proficient at the art of lofting fiberglass runabouts and dinghies. They built the 8' dinghy and runabouts of 15'-20' until 1959", apparently changing the brand from Pearson Plastic to Peerless Boats by Pearson.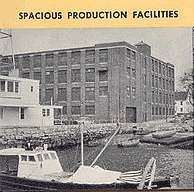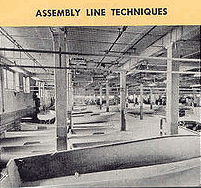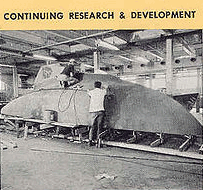 Up to 1961 were the toughest years of the business, as they used a timeclock and logged 93 hour weeks for four years. Everett said "It was a lot of work and a lot of fun. Selling the runabouts was a real rat-race, kind of like selling used cars, it was a real chore to survive while you bang the boats out in the spring and take them to the show to sell in the fall in a cyclical pattern. We really couldn't see the forest for the trees as to where we were really going. By the summer of 1958 Tom Potter, who worked for American Boat Building in East Greenwich, asked if the cousins, now working out of an empty textile mill in Bristol, Rhode Island, would consider building a fiberglass boat that would sell for less then $10,000. Carl Alberg did the design and the Triton was born. Tom had been with American Boat who was building the Vitesse 40' Yawl, which became the Block Island 40'. Tom walked in with the plan and we jumped at it! We thought that this would be a goal and a real challenge for us." It was 1959 and the start of the Triton project and Pearson Yachts Incorporated.